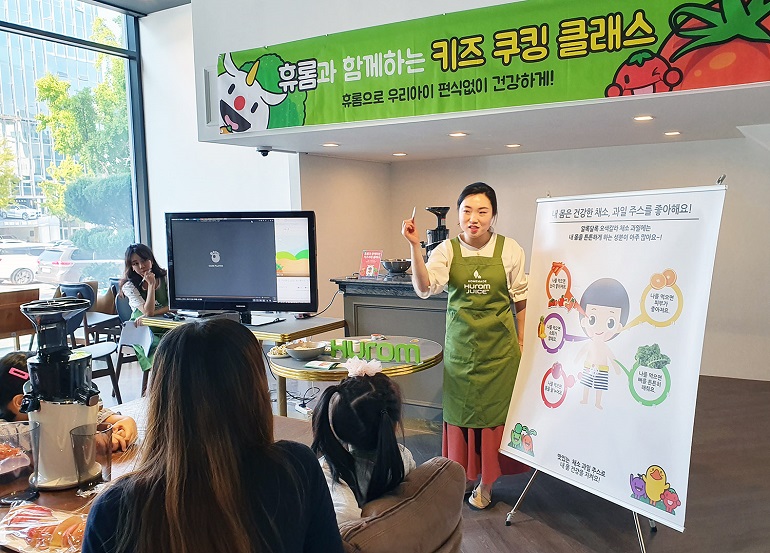 Dec. 02. 2019
Monthly Cooking Classes for Children, Hurom Seoul
Since September 2019, Hurom Seoul has been running a monthly cooking class for children and their parents.
Every month, Hurom Seoul chooses 6 pairs of children and a parent through an open invitation on social media to participate in a cooking class. The class is about two hours in total, split into first half and second half.
In the first half of the class, the children are taught the importance of eating healthy, which means getting nutrients through fruits and vegetables. This is done through videos and songs that are easy for the children to follow. They love to show that they're learning when answering pop quizzes!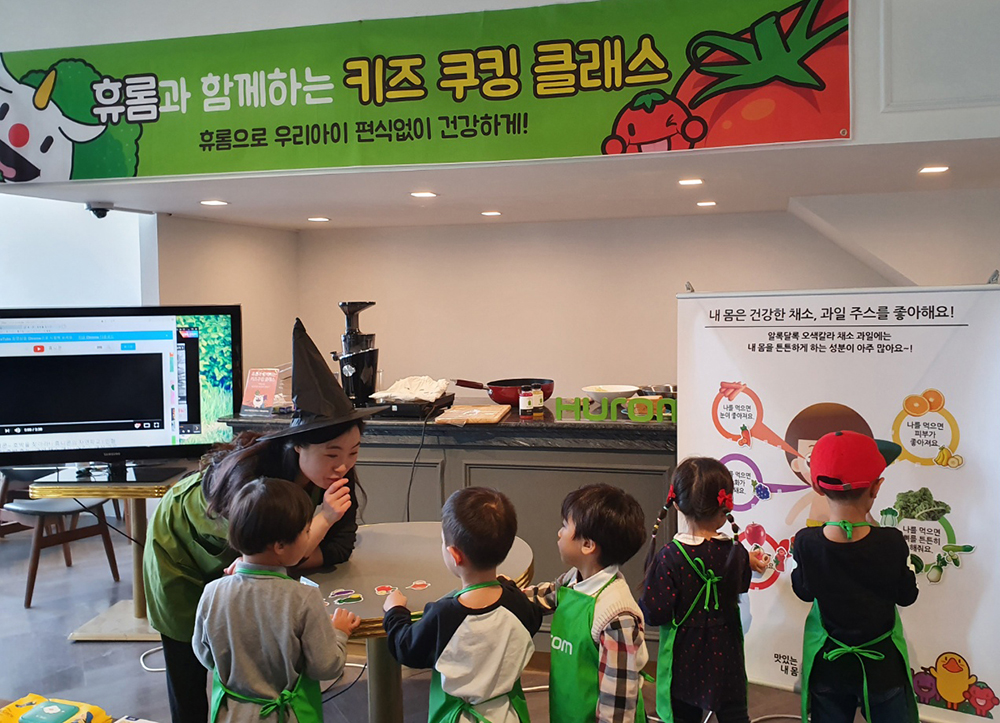 In the second half of the class, the children get to make their own handmade Hurom juice!
Now that they know the importance of fruits and vegetables, juicing is even more fun and they love the taste. There is also a cooking portion where they can make their own snacks to go with their juice.
Though small in scale, there has been a steady rate of applicants for the juicing class and the children have been enjoying them so far!