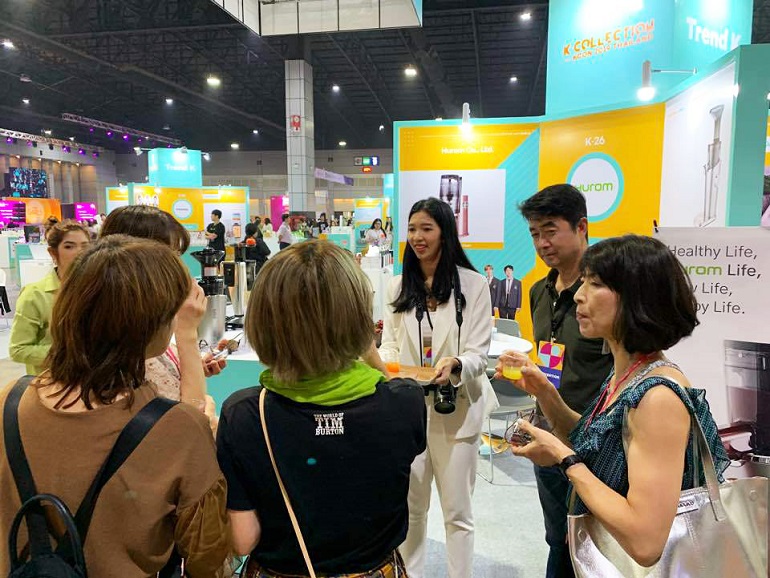 Oct. 31. 2019
Hurom at KCON 2019 Thailand
In addition to the ever increasingly popularity of K-pop, at the center of the Korean Wave, healthy kitchen appliance company Hurom introduced its innovative and leading technology and slow juice culture in at KCON 2019 THAILAND in Bangkok.
This event, hosted by CJ ENM, is part of the K-Culture Convention, held all over the world for the globalization of K-Lifestyles, including Korean fashion, beauty, and food, along with K-Pop concerts.
Hurom was recognized as a Korean Wave company, and participated in the event to promote Korean home appliance excellence. Over the two days that Hurom participated, almost 1,500 juice tastings were given out helping to spread slow juice culture.
Known to be one of Thailand's number one slow juicer brands, Hurom has been well-received by local consumers, accounting for more than half of the local slow juicer market share.