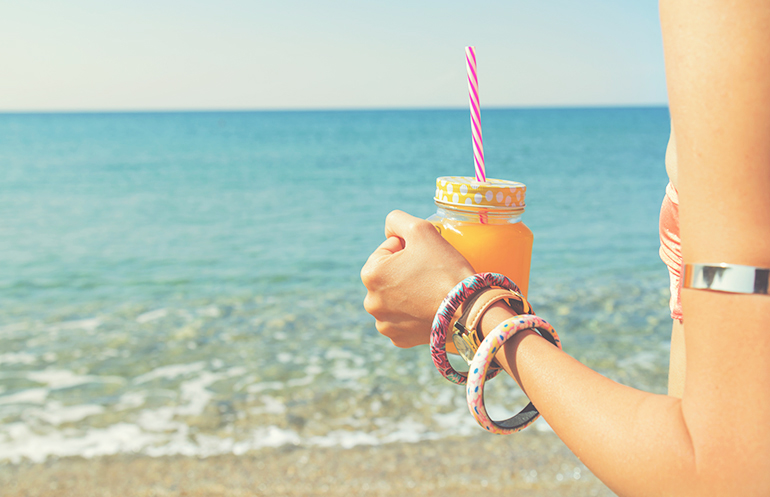 July 27. 2017
Chile is also very active in having Hurom juicers in restaurants and cafes
If you are ever lucky enough to visit Maintecillo Beach in Chile, you can find three different juice trucks selling fresh-squeezed, healthy Hurom juice during the peak summer season. BLESS YUZ, PURA VIDA, and TAN JUICE are all juice trucks equipped with Hurom juicers, ready to quench customers' summer thirst as they read a book on the sand, after hitting the waves swimming or surfing, or even simply enjoying a cold juice under the umbrellas!
* Marbella Resort
Chile is also very active in having Hurom juicers in restaurants and cafes.
Below, Hurom juices are ready to be served at the fancy Marbella Resort.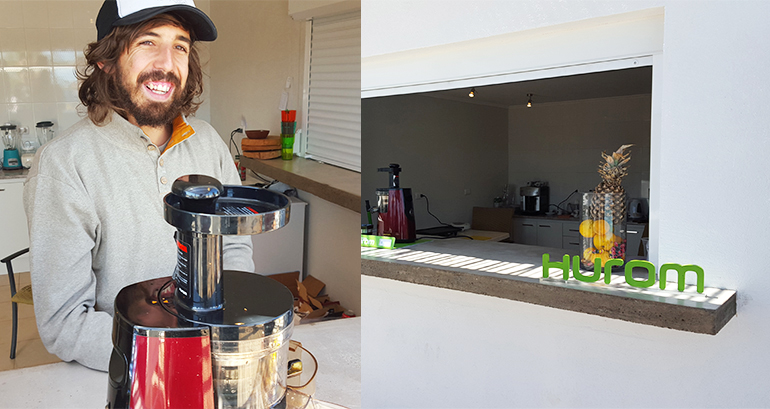 * 7 Alces

7 Alces is a health-conscious restaurant that sells fresh juices, baked goods, and Hurom juicers!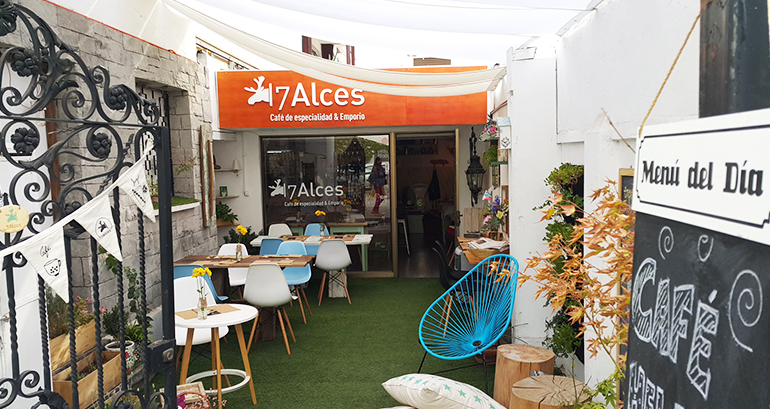 * Aldea Nativa

Aldea Nativa is a quaint healthy restaurant as well, They use the Hurom to provide juices to customers, which the customers can also purchase on the spot if they want to bring a slow juicer home.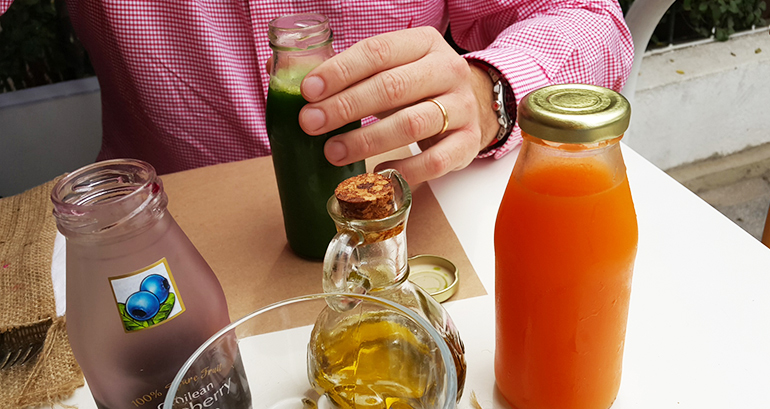 * Quinoa

Quinoa is vegan restaurant/cafe, ready to serve made-to-order Hurom juices along with superfoods-charged meals (including chia seeds, quinoa, tomatoes, etc.)

* Al Grano

Al Grano is a well-known "deli shop", serving healthy foods and salads as well as fresh-pressed Hurom juices. It is located in an area with a lot of companies and offices, making it popular with office workers.