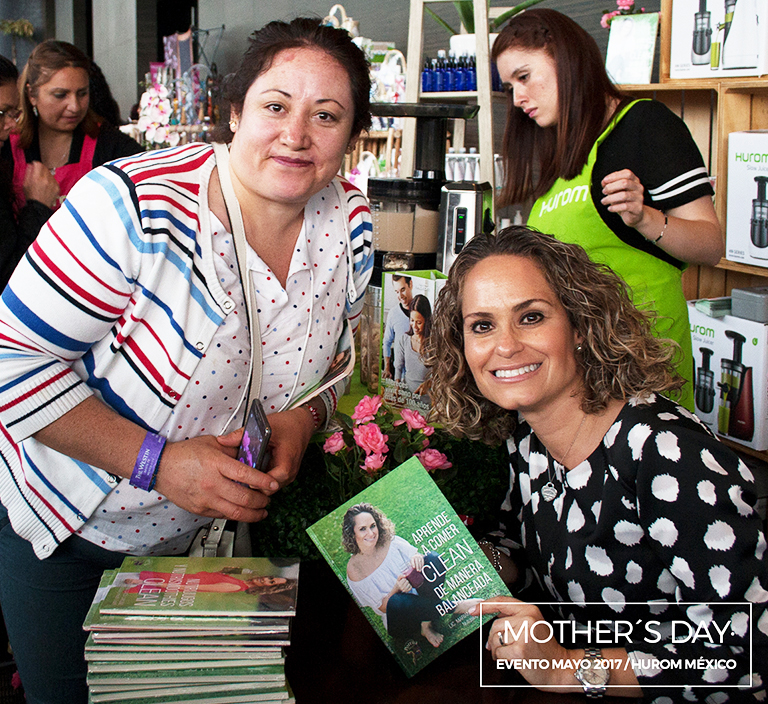 July 27. 2017
Mexico : Mother's Day Promotions
(May 8th - Santa Fe)

Among a variety of other companies, Hurom participated in a Mother's Day Conference held at Hotel Westin Santa Fe. Famous blogger and nutritionist, Mariana Garcia introduced healthy juices and smoothie recipes, even demonstrating how to use the Hurom.
She also held a book signing event. A demo table was set up near the entrance, with juicing demonstrations and tastings of a "detox juice" and almond milk.
Aligned with Mother's Day Conference, there was also a sales promotion for the month of May. A discount along with free digital recipes created by the distributors themselves (separate from the provided Hurom recipes).