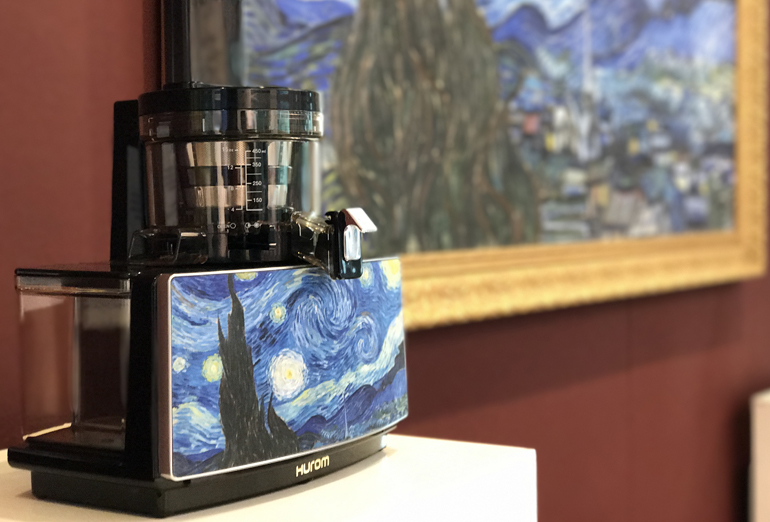 July 27. 2017
Hurom & Kotra "Masterpiece Collaboration"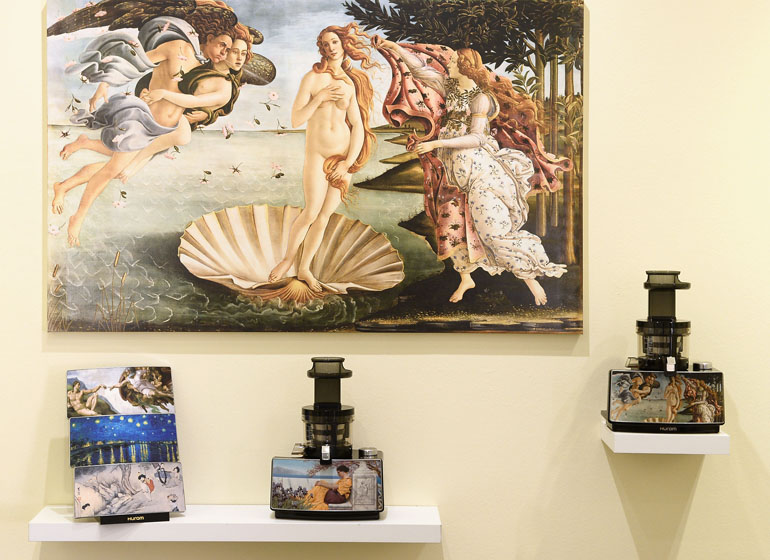 Kotra (Korea trade-Investment Promotion Agency) is a government-invested institution established for the purpose of contributing to national economic development through trade promotion and investment between domestic and foverseas corporations.
KOTRA hosts a booth at several exhibitions worldwide, including Warsaw, Kazahkstan, and Taiwan, exclusively featuring products from Korean companies thatshow promise in their global future.

Hurom was chosen from a wide range of companies to partake in the collaboration, and carefully went though a selection process, from printing-styles to logo- placement, to try and highlight our juicer as much as possible.
One could see the revamped Hurom H20 Alpha Plus slow juicer, the perfect choice with its spacious front panel, clothed in prints from the masters, such as Vincent Van Gogh's "The Starry Night," Sandro Botticelli's "The Birth of Venus," and Shin Yun- bok's "Scenery on Dano Day".

Through this collaboration, we hope to find more exposure globally to an audience that may not yet be familiar with Hurom or slow juicers, but is keen in artwork and visuals.